Hi guys!
My sweet little baby is now closer to a year old than a newborn. How sad! Time is just flying right by! I know I've said it a thousand times but she just has amazed me every single day of these last 7 months.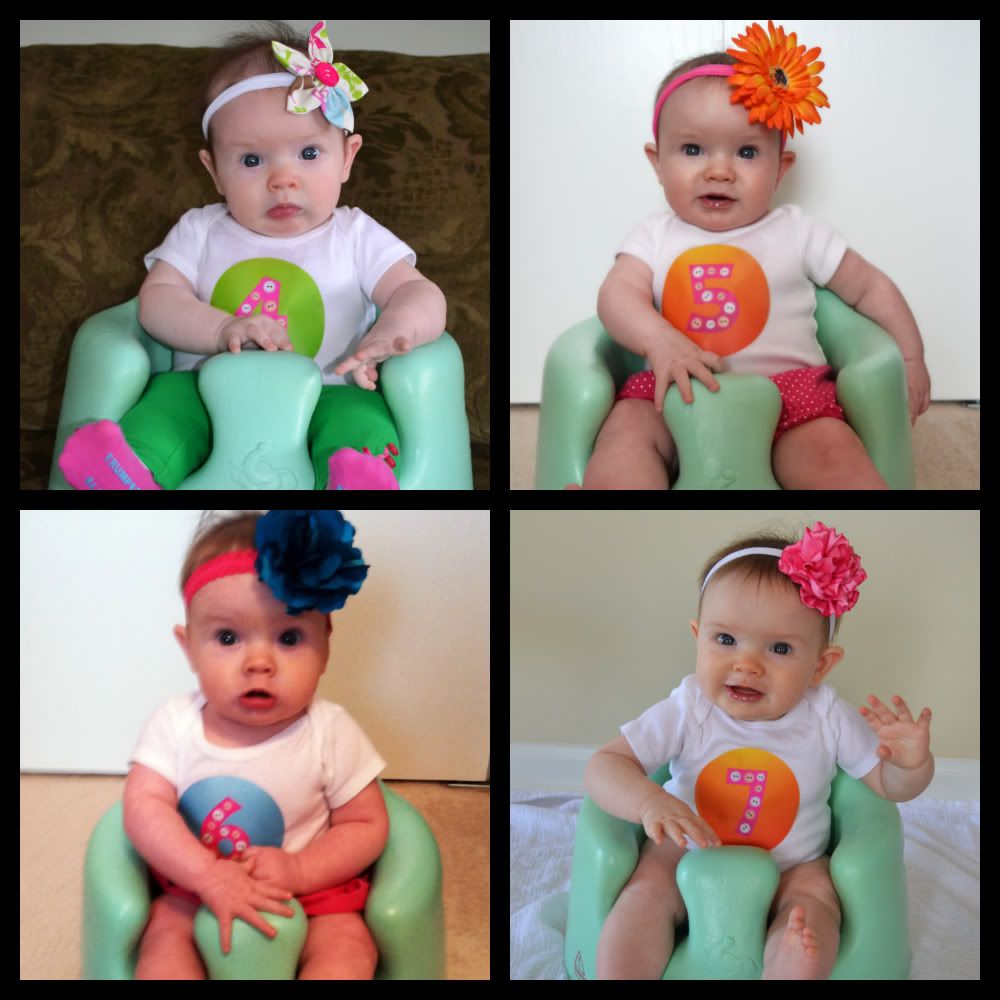 Look how big she is! In honor of her 7 month birthday I of course made her a tutu, like I do every month pretty much and we had a little photo shoot this morning. She was of course, waaaaay more interested in the dogs than me. I am just so boring I guess :)
Oh yeah, and mama chopped 4 inches off her hair today. It will be easier for all the hair that is finally growing back (you know, from that that post preggo hair loss eh) to catch up!